With the streak of a tear, Like morning dew
Video Games are a still an evolving entertainment medium with more facets than most due to the fact that it can be as interactive as narrative, unlike books, movies, board games or even sports, respectively. To that end, the evolution of games as vehicles for storytelling, and how, and how seriously, they are taken continues to evolve as well. I've recently thought about it in three eras, but also phases that continue to overlap. The first being...
Games As... Movies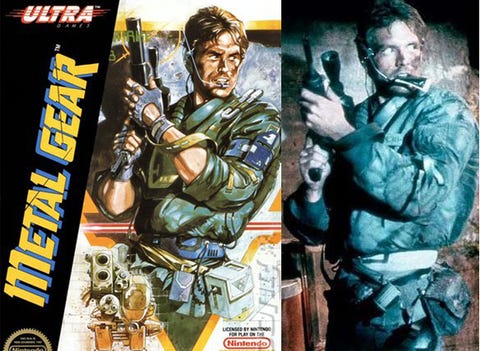 I'm not referring to the unfortunate efforts to translate games to the big screen over the last few decades, but the much more successful effort to translate a cinematic quality to the game screen. Whether that was literal FMV movies featuring actors performing scenes in live action, like
Command & Conquer Red Alert
, Sega CD's entire gimmick, or something as simple and elegant as Hideo Kojima trying to make an 80s action thriller in 8-Bit with
Metal Gear 2,
which would become the dominant mold for this practice, and eventually bringing digitized actors back in for the best of both worlds. This was one of the earliest and the most successful means of showing the traditional narrative capabilities of the medium while taking that step beyond of actually making you a participant in the action.
The one I'd really like to briefly focus on is the
Wing Commander
series, which tried to make games with a cinematic sense of dialogue and action. The first game accomplished this traditionally enough; between missions you'd chat up your wingmen at the bar, and when it was time for the next mission there'd be a siren and cinematic showing you running to your ship (this was very cool), all using in-game graphics.
Wing Commander II
took this to the next level by having a super-sized voiced edition on CD (yes, they were previously available on floppy disc, maybe even just MORE for the voice version =). This all culminated in
Wing Commander III
, billed as a full on "Interactive Movie" starring Mark Hamill and Malcolm McDowell (the
Privateer
equivalent had a young Clive Owen and Christopher freakin' Walken!). The special edition of
Wing Commander III
came inside a stylized film reel-shaped tin so the message couldn't be much clearer; this wasn't "just a game," it was a live action movie you played!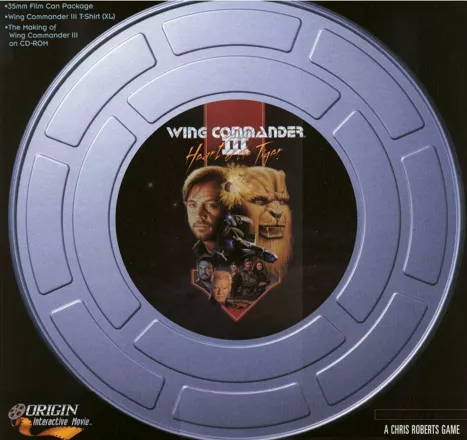 Finally,
Wing Commander
director Chris Roberts actually got to direct a true live action
Wing Commander
movie starring Freddie Prince Jr. and Matthew Lillard, which, despite having the original creator make it, true to game to movie form, was terrible. Just as film directors aren't necessarily great at adapting games into movies, neither are game directors as it turns out (better luck to Neil Druckmann)!
Games As... Art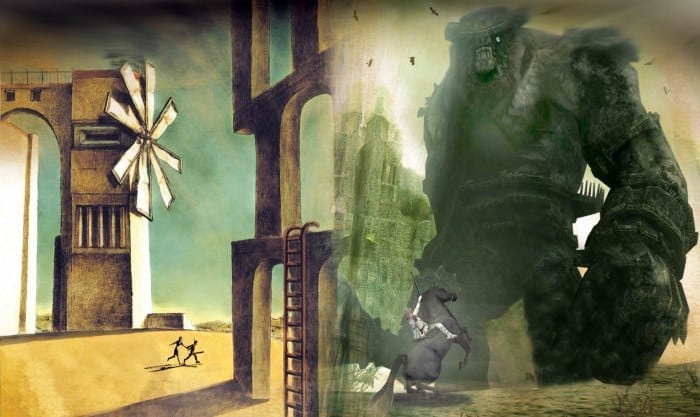 We've all heard this phrase ad nauseum, or at least you did if you're of my generation. I think of this as less traditionally narrative driven; these games aren't necessarily trying to be a book or movie in game form, these are stories and worlds that could only be experienced the way they are by exploring the interactive form of video games, like
Shadow of the Colossus
or even the
Souls
games and a lot of indie games today do process-driven storytelling by default. The gameplay loop IS the story, and that might just be watching a flower grow. In these games the stories are intertwined with the gameplay and are as much about experiencing what it's like exploring giant isolating worlds as they are about manipulating your controller effectively to fight the giant monsters in them. It's also a much more subjective criteria than games with cinematic narrative qualities, where the argument is as much about if games are or can be art or are more like... games! You wouldn't traditionally categorize Chess as ART for example, even if the Chess pieces themselves were beautifully hand-crafted and valuable works.
These archetypes also aren't mutually exclusive, and have evolved together into a something that combines that immersive gameplay style with the "games as movies" cinematic narrative flair. Sometimes old has met new and resulted in controversial results, like "games as... medium defying postmodern avant garde cinema," like
Metal Gear Solid 2: Sons of Liberty
(like it or not, it was definitely going for... uh, something =). But now ambitious games like this have settled into a certain established, acceptable framework, which even weirdos like Kojima can comfortably work in...
Games As... Prestige Entertainment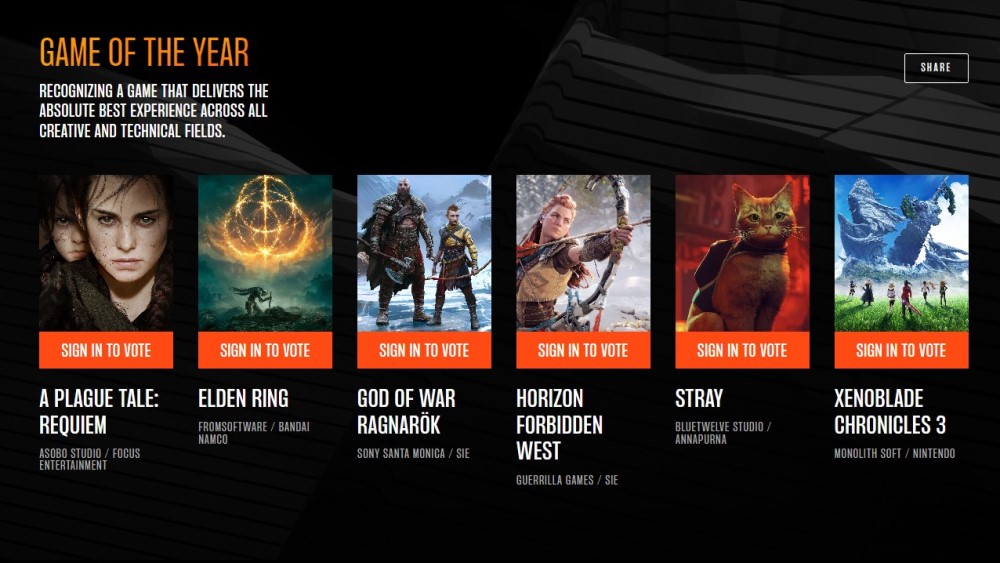 Now games are presented to us like Prestige TV dramas; they're even available streaming! This feels like the dominant mode of AAA single player gaming now with franchises like
Horizon Forbidden West
,
God of War Ragnarok
(TV show coming to Amazon Prime!), and
A Plague Tale: Requiem
, among others, being nominated for Game of the Year like they're obvious awards bait or "Oscar movies," because they're the gaming equivalent
(The Last of Us
is now awards bait in two mediums, but more on that next).
This isn't the aim or necessarily even the logical end of this progression, more a side effect, but now life is imitating art imitating life in the case of HBO's
The Last of Us
[mild, general
SPOILERS
ahead], which is trying so hard to be true, if not always faithful, to the game, which was trying so hard to be like a prestige television drama itself. Do you really need to do a screen adaptation of something that there's already a YouTube video of? So,
The Last of Us
is either a perfect game to make into a show like this, or the least necessary, because the original basically already was one in the form of a game, but that's what makes the choices of this adaptation so interesting and instructive.
I was impressed with all the additional supplementary material in the first two episodes, whether it was background on the disease itself, Joel's daughter, or the beginning of the outbreak. The rest of it was a bit distracting in that I was busy comparing in my head how the show was different than the game, or, more often, just how much it was similar if not the same. I actually found the latter quite refreshing for a video game adaptation instead of, "Wouldn't it be better if King Koopa was just Dennis Hopper!?" (hey, we're getting a real Mario movie too, 4 year old me is thrilled; I asked her =). But it did still give me that cognitive dissonance, especially in the second episode where scenes of them walking around the ruins of Boston were basically like watching a playthrough of walking around in the game (and possibly just as CGI'd at times, actors aside)! Again, better problem to have, but sometimes it did feel too big for the material or too small for the medium.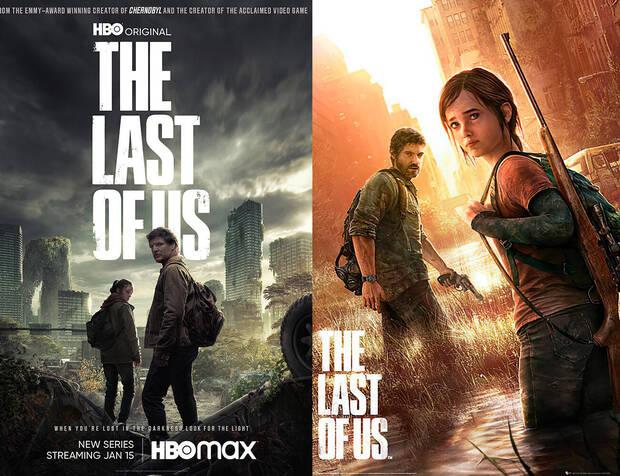 The biggest deviations that jumped out at me were of a kind, and that was the sensible removal of most of what would have been in-game action, such as sneaking around and fighting infected or just taking out some jabronis that owe you money, or blood. This made a lot of sense, but inadvertently created more narrative problems than I would have thought. For instance, it doesn't drive home what dangerous, low life dirt bags Joel and Tess are. Sure, they still SAY they are, but smuggling in defiance of an oppressive dictatorship doesn't really get the point across, quite the contrary in fact... And, "show, don't tell," right? This also made the transition from their day-to-day to hooking up with Ellie and the Fireflys (Fireflies? =) seem haphazard and rushed, like, we're just doing this all random in a hallway by coincidence instead of a formal sit-down offer? I guess it works if you didn't play the game, but not nearly as well, especially establishing the dynamic between the Firefly Leader, Joel, and Ellie respectively, which is HUGE later (maybe they'll give the former more to do to compensate).
Obviously the the biggest change so far was with Bill, and that's where, for better or or worse, it went from video scenes filmed in live action to a full fledged prestige TV episode! While I liked that they gave him this rich, character developing backstory, I'm not sure what the big picture payoff is because they essentially spun him off into his own side-story but removed him from his original role in the main plot. I was expecting it to payoff by showing us why he was the way he was when Joel and Ellie get to him, which I expected to be different from the game and what Joel expected. But as it is, they chose to remain more faithful to the story they were telling in that episode than the story from the game. It'll be interesting to see how that dynamic plays out with the show going forward.
Finally, my main point of concern is Joel is just too sympathetic and objectively not a bad guy, Pedro Pascal has those sad puppy dog eyes, and instead of him being a real fuckin' bastard acting indifferent, hostile or even cruel towards Ellie until he's sucked into their relationship before he realizes it... they basically tipped their hand in the first episode with his little PTSD protector trigger. It already seems too cozy, like they're just breakin' each other's balls, when it was never quite perfect between them in the game(s), which is important to the ending (Joel's redemption arc is actually his true damnation) and it makes me worry for how they'll handle those turns. Maybe I'm misremembering or overthinking it, and there's also the factor that it's a lot easier to tolerate an asshole between play sessions than when the asshole is one of the main pillars of a show you're watching. We'll see how it plays out, and as I said, I'm definitely interested in the nuts and bolts of it.
Games As... Games, and that's Enough
Games don't just need to imitate the movies anymore, or agitate through artistic pretentions for recognition and validation, they're inside the big tent now, have been really, especially when it comes to "box office," but are now getting pushed as prestigious and award worthy fare at basically the highest levels of popular culture (whether or not you think that's gross);
The Last of Us
could go from the Game Awards to the Golden Globes. Of course, how different is it these days? This not only speaks to how the gaming medium's position has been elevated in the zeitgeist, but also to how streaming TV and big picture entertainment has become more like video games, or more adaptable and amenable to telling what were previously video game stories. This and other game adaptations being a part of this entertainment sphere could be as much a debated topic as prestige TV and streaming versus movies and the good and evil of the superhero genre takeover. What if
The Last of Us
is embraced by legacy media, HBO is already as big as it gets, and is showered with awards? What if it's shunned? In any case, I look forward to seeing how that particular game plays out.
Last edited: